01 April 2020
|
Tired of mooching around the house during this epidemic? Fear not - we've conjured up a cunning plan (and there's not even a whiff of 'Baldrick'...).
So, like everyone else, you're sat at home, only to be let out once a day. There's only so much D.I.Y. a person can stomach. And, what do you have to show for all those countless hours you've dedicated to box sets? Time for a re-think? Here's our plan...
Every round we're going to present you with a new photograph of a scene. It might be real life, it might be a model. The challenge is to replicate it as closely as you can. Fear not, we'll drop a few hints along the way so you're not 'going in blind'. At the end of each round, we'll be awarding model railway prizes to he or she who produced what we feel is the closest effort.
This week, feast your eyes on this photograph: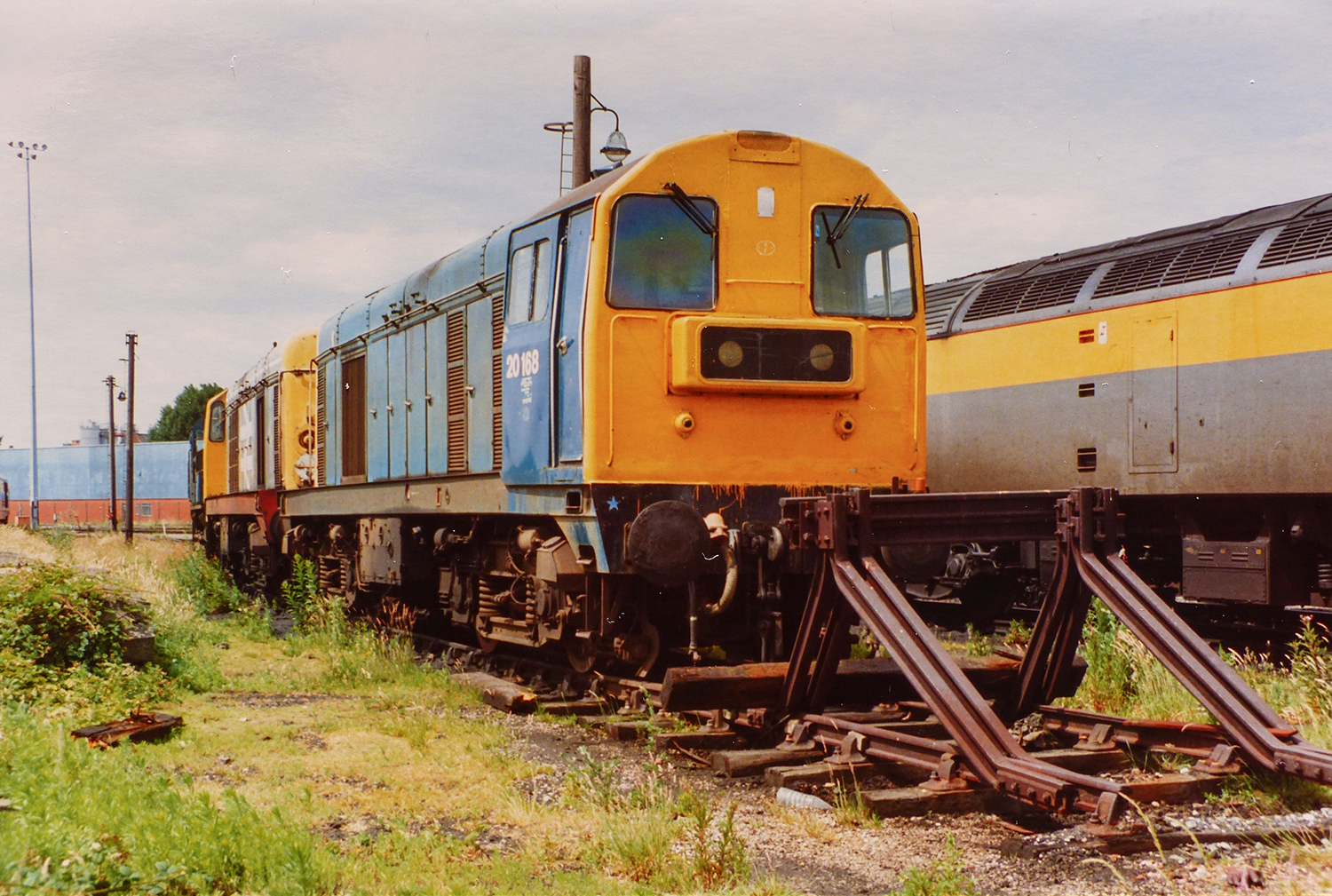 It's a siding - well spotted! But look closely at the details...
Taken in August of 1992, 20168 and 20059 are parked in a siding that terminates with a dubious excuse for a buffer stop. We're setting you the challenge of making a model diorama/display plank of this siding from bufferstop to the lamp post behind, strewn sleepers, weeds, discarded bottle, warts and all. You don't need to model the locomotives, unless you're really keen. We hope it'll make a great photographic plank later, too...
And if that's not enough to tempt you, the winner (selected by us) will become the proud owner of a Hornby Class 43 HST train pack, worth £289.99!
Content continues after advertisements
The rules:
- Modelling in any standard gauge is acceptable
- You may scratch-build or use kits, but not ready-to-plant or pre-made items (that's just cheating now, isn't it?)
- You may forget you're stuck at home for a while
- Submit a few photographs of your entry to us by Monday April 13 before midnight to [email protected]