11 December 2019
|
We've had a sneak preview of the OO gauge Cavalex BBA wagons.
Built between 1973 and 1981, the BBA was a slightly longer version of the earlier BAA steel wagon but with a reduced 75-tonne capacity. The heavily constructed long steel carrier was designed to carry ingots, slabs, long lengths of steel, steel coil, and billets.
Following production over an eight-year period the wagon type became the principal steel carrying wagon on British Rail.
Early batches of the BBA were delivered in BR bauxite brown livery with black bogies, while the final batch of wagons wore the then new Railfreight black livery with red ends and side labels.
The models shown here are the first livery samples. The factory has carried out some minor tweaks to the tooling since these models were produced.
Content continues after advertisements
Production is due to commence next month with delivery in the UK expected March/April 2020, although the exact date will be affected by the Chinese New Year celebrations.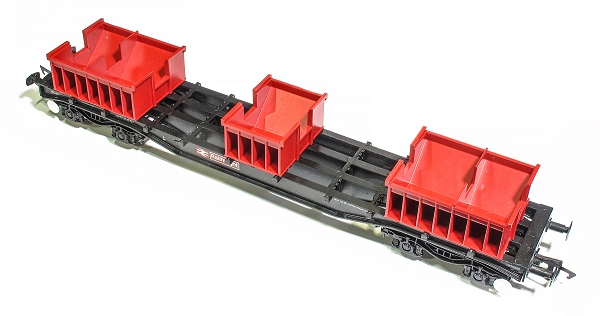 More details can be found on the Cavalex website.