21 September 2020
|
What can you do with an old and battered model? Set fire to it of course!
1
A battered second-hand model is a great candidate for a burning building. This Airfix coal office was found in the second-hand pile in my local model shop for a pound. It's tatty, badly painted, and part of the roof is missing. Perfect.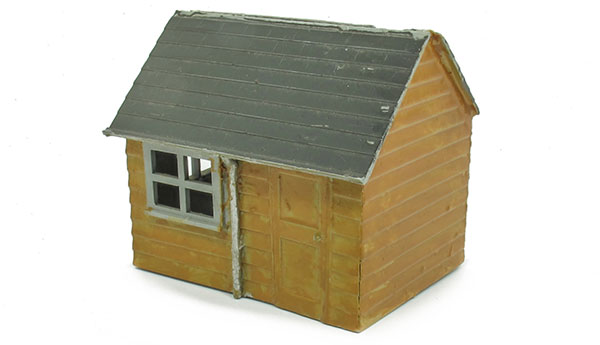 2
Using an old pair of cutters, I enlarge the hole in the roof and make it slightly curved as though the fire is burning its way through. Be careful and wear eye protection when doing this as the bits can ping off in all directions.
3
After a quick re-paint, the hut looks a lot better. Around the burnt roof, I dab on some matt black paint using a sponge and follow this up, appropriately enough, with Humbrol "smoke" weathering powders.
4
Kytes Lights have supplied a Fire Chipset complete with a battery box for 2 AAA cells. The PCB is ready-wired, you just need to connect it to the power.
5
The instructions suggest sitting the PCB on some foil to bounce the light around the inside of the building. Cover the side that sits on the metal with some insulation tape to avoid short circuits. Crinkling the foil needs a little experimentation to get the best effect, but once in the model, the results are really impressive.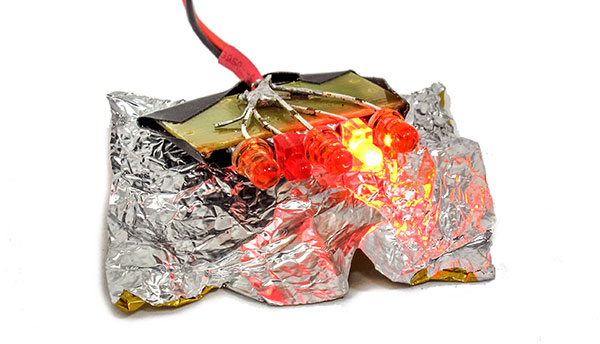 Need more advice? Some of the below articles may help. Also, take a look at the BRM Techniques page for all our latest guides and advice articles.
How to create a derelict signal box
Content continues after advertisements
Using Weathering Powders – Top Tips