13 August 2019
|
EXTEND YOUR TRACK
Your first train set is supplied with an oval or circle of track and might include a siding, but nothing stops you from expanding. Here are some options.
You might think that because your train set includes a fixed amount of track, you won't be able to expand, but with a Hornby train set, that's not the case. You can make your train set as large – within reason – or small as the simplest circle of track as you wish.
Every Hornby train set includes track, but if you want to add to it, the easiest way is to use one of a variety of Hornby Extension Packs. These are lettered from pack A to pack F, each comprising pieces of straight or curved track, in addition to points. Hornby has designed its train sets to be expanded to form the track plan on its trackmat.
If you'd like to take a different route however, you can buy any Extension Pack you like to expand using the best parts from each. Alternatively, you might want to buy a single section of track or a level crossing to add to your train set. That's equally possible too – all track pieces from Hornby train sets are available to buy as individual items. Better still, you can buy items of track that aren't ordinarily available in train sets. See its full range online or visit your local model shop for more details.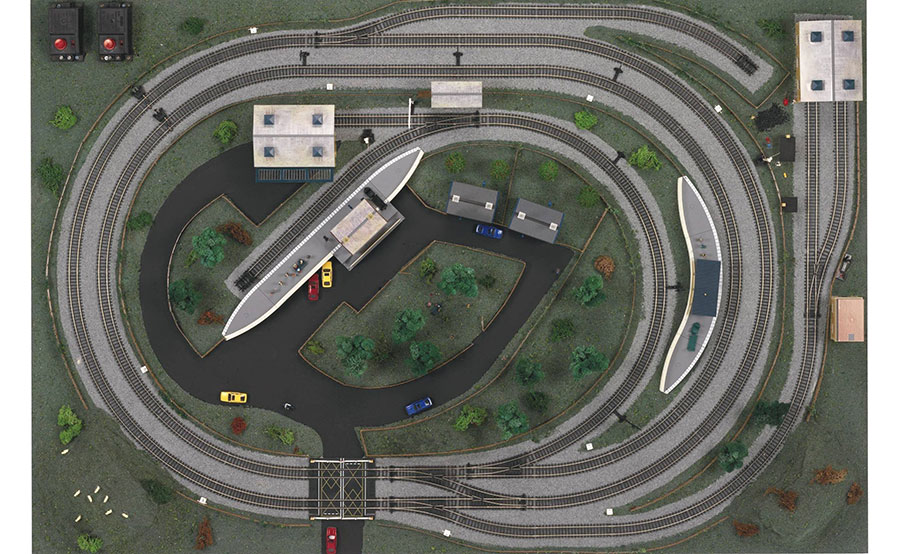 The standard Hornby trackmat. Designed to allow every train set track to be positioned, it includes a plan – or map if you prefer – to guide you in the positioning of future sections of track. You don't need to copy it per say because you can lay Hornby track to make any shape you like.
Content continues after advertisements
The first track Extension Pack in the Hornby range – Extension Pack A (ref. R8221), transforms a basic oval of Hornby track to an elongated oval with a single siding. Hornby Accessories Pack 1 (ref. R8227) gives you all you need to start your station. Inside the pack you'll find a moulded plastic station building, a platform with sloped ends, platform accessories and a starter signal.
Accessories Pack 2 provides your train set with a small station building, a water tower, water crane and six telegraph poles. You'll also find inside the pack two huts, a shelter, whistle sign, four gradient signs and four platform signs to place at the side of your track.