BRM
British Railway Modelling magazine prides itself on bringing you the UK's best model railways. It's fair to say that the photography is incredible, as is the quality of writing about each...the inspiration behind the layout, how it was built and how it has and will evolve over the years.
Now you're inspired to get modelling, whether that be as a first-timer or someone more experienced, BRM brings you easy-to-follow practical articles written by experts. The variety is vast: building card kits, weathering locomotives, wiring a layout plus much more.
Which leads us on to what products you need. BRM includes the latest product news and in-depth reviews of the products you need to know about!
And, BRM is the ONLY magazine that gives you access to exclusive video - World of Railways TV - via a monthly email!
SUBSCRIBERS BENEFIT FROM FREE UK DELIVERY
Or, why not try a BRM Digital Edition and enjoy bonus content: exclusive video, extra layout pictures & more great articles.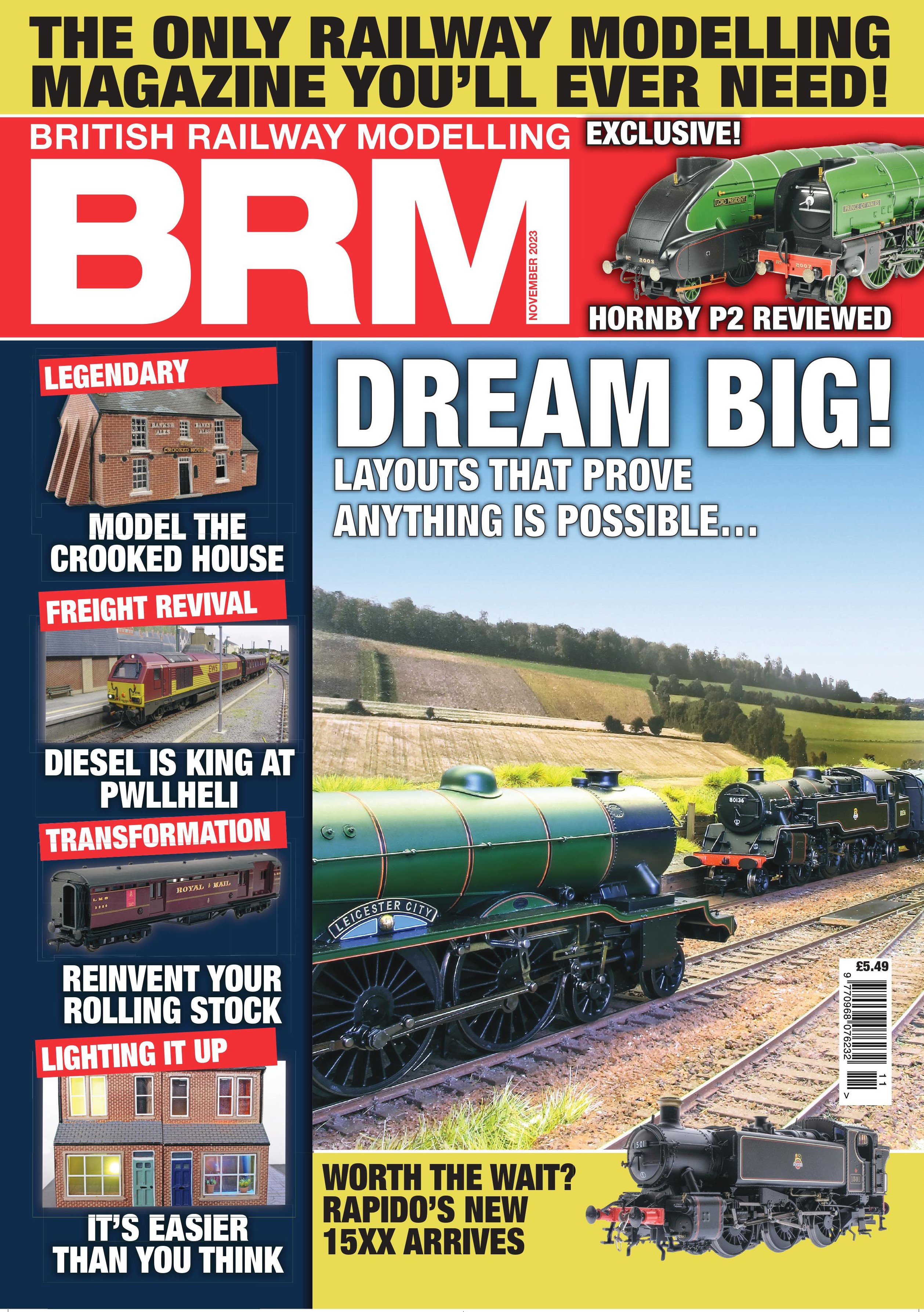 Subscriptions: UK Postage
Number of Issues
Subscription Offers
An annual Direct Debit subscription works out at just £4.23 an issue


An annual Direct Debit subscription works out at just £4.23 an issue


Make a one-off payment and enjoy a year of BRM

Make a one-off payment and enjoy a year of BRM

Prefer to pay annually by continuous card payment? Just £4.46 an issue
Our Digital Edition is only £3.99 per month and includes extra videos, more layout pictures & bonus articles
Subscriptions: European Postage
Number of Issues
Subscription Offers
Subscriptions: Worldwide Postage
Number of Issues
Subscription Offers