08 July 2020
|
Accurascale has announced all-new PFA and gypsum container accessory packs including the low-level nuclear waste, Cawood coal and white British Gypsum livery.
Earlier this year, Accurascale's PFA wagons proved very popular with modellers when they arrived, many packs selling out quickly.
Due to customer demand, the company has produced additional packs of their PFAs with Cawoods Coal containers, low-level nuclear waste packs, and in the white British Gypsum livery available once again. These packs have new running numbers, so they will complement existing rakes as well as appeal to everyone who missed out the first time around.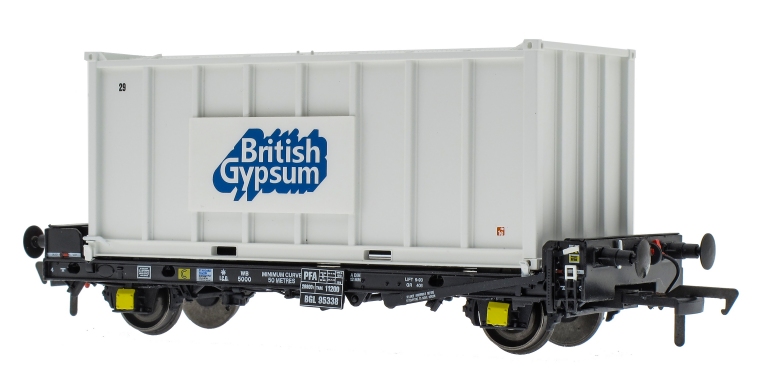 Accurascale is now offering two different packs of their gypsum containers on their own.
There are two Cawoods packs, two nuclear waste packs and a single pack of British Gypsum in white livery.
Content continues after advertisements
These packs all sold out within days in some cases and are currently on the high seas and due in stock late July/early August. Pre-orders are now open with each pack priced at £69.95 for three wagons and the gypsum container accessory packs priced at £19.95 for three containers. Due to the COVID19 situation the size of this production run is limited in size due to factory backlogs so pre-ordering is advised.
Orders can be placed directly with Accurascale at www.accurascale.co.uk or via your favourite Accurascale Approved stockist.