08 April 2021
|
The Edwardian-style line receives a short extension and vital infrastructure upgrades, with the aim of adding 500m of track to the line.
The Mid-suffolk Light Railway has revealed work carried out on its site during the Covid-19 lockdown. Its project of extending its line took a its first major advance in 15 years, with the preparation and tidying around the Dovebrook platform, which included the building of a new footbridge to access the station and picnic areas.
The work was carried out by the 'Middy Infrastructure Team' and on March 1, TES2000 Network Rail Contractors carried out more heavy lifting for the MSLR beyond Dovebrook, taking the line to the beginning of the climb to the final destination.
The TES eight man team extended the track some 73m closer to the aim of adding a further 500m to the line's track length. The work also included crossing the divide caused by the public footpath and installing a new public foot crossing. A 360 degree road/rail digger was employed with the Middy's own works train in support.
The new section follows the existing track bed and when completed, will enhance the visitor experience of this unique Edwardian Railway by more than doubling the length of demonstration journey and giving passengers a 'destination', Aspall Halt, where the line will terminate. Construction is being modelled on the old station at Wilby, which had the minimal building and facilities typical of the cash-strapped Middy. The MSLR is renewing its campaign to fund the rest of the track work and the platform at the end of the line. The railway already has the station building, a recovered original MSLR building from the old station at Haughley.
Content continues after advertisements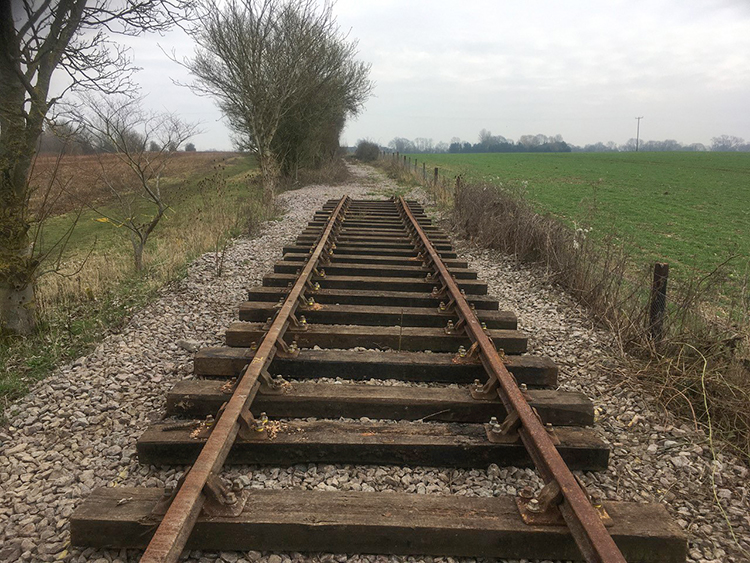 The MSLR is inviting members, friends and the general public to 'sponsor-a-sleeper' via its website where sponsors will receive a certificate and a chance to win a Driver Experience worth £240.00 in a prize draw. For more details on the MSLR, including its re-opening, visit its website.
Are you subscribed to our weekly e-mail newsletter? Don't miss the latest news, reviews, modelling advice and competitions.