29 March 2021
|
The first four items in, what the manufacturer hopes will be, a long line of LSWR rolling stock kits are now available.
These first four are First, Second, Third, and Brake Third 1872-1876 type four-wheel coaches.
Each model is printed in resin with some plywood extras.

The overall list of parts with these kits are as follows:
• One-piece body
• Roof
• Separate Roof Vents
• Separate seats
• Axle-boxes
• Footboards/hangars
• Buffers
• Door Handles
• Brass rod to make the handrails
Content continues after advertisements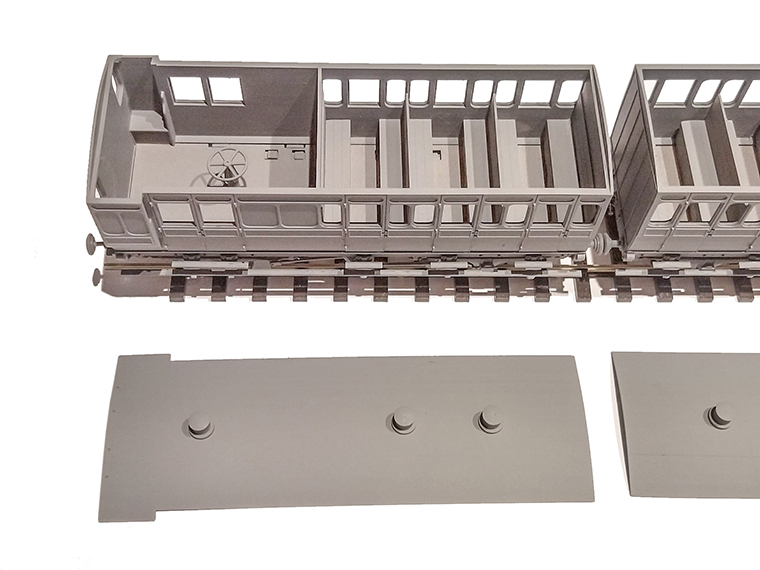 To complete each kit, the modeller will need to supply wheels and couplers - Roxey Mouldings 3'7'' Mansell Coach wheels for the First-Third, and Slaters 3'7'' 8 Spoke Open (Coach) wheels for the Brake Third are recommended. Couplers were designed around the Dapol screw link couplings available as spare parts.
Prices: A single coach it will be £45, or a bundle of all four for is £150.