14 August 2020
|
Hornby's OO gauge models of this Class 66 named in tribute to a national treasure who raised money for the NHS during the Covid-19 pandemic are being despatched to customers.
Hornby's model of 66731 Captain Tom Moore is something the manufacturer can be proud of, not just for a headline figure of £140,000 to be donated to NHS Charities, but because it's the manufacturer's largest charitable donation to date.
The models have also set a new all-time record for the fastest selling product in the manufacturer's range, with 3,500 units sold in four days – on average one every two minutes and 26 seconds!
Content continues after advertisements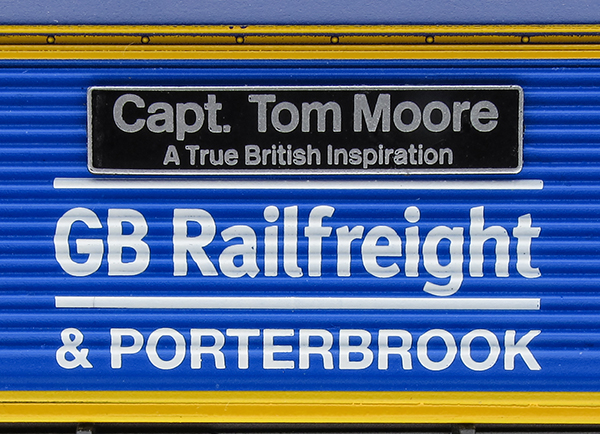 With a presentation model also shipped to Captain Sir Tom Moore, Hornby's distribution depot has been sending out a record number of packages over the last few days! See Hornby's website for other limited edition models.