14 October 2021
|
Said to be constructed from high-quality materials, a new range of locomotive servicing tools arrives in stock with the manufacturer.
DCC Concepts has manufactured a range of 4mm:1ft scale locomotive servicing cradles. Constructed from EVA, they can be used to hold locomotives for servicing, or to pick up locomotives from the layout without touching them.
Foam pads are provided to hold locomotives securely in place while servicing. The closed cell foam structure prevents detail becoming caught in the foam, causing potential damage to small parts. DCC Concepts said, "Our EVA material is soft enough to prevent damage while being firm enough to hold your locomotive securely and safely."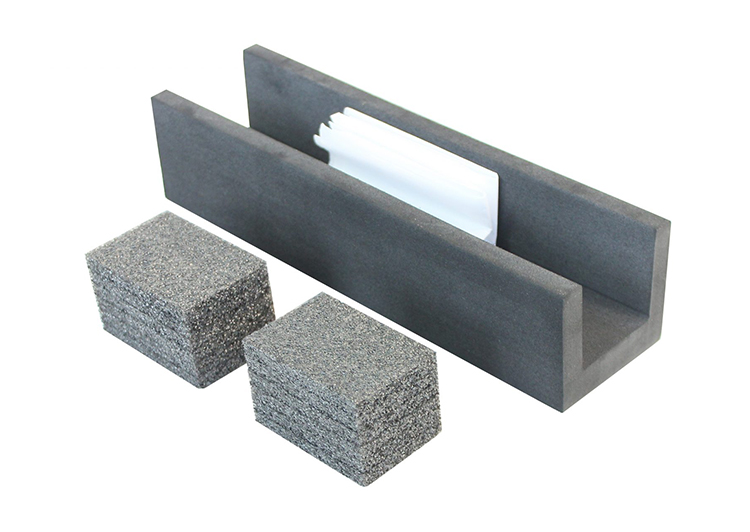 Content continues after advertisements
Four lengths of locomotive cradle are available:
(SVC-240) 240mm Locomotive Servicing Cradle

(SVC-340) 340mm Locomotive Servicing Cradle

(SVC-440) 440mm Locomotive Servicing Cradle

(SVC-540) 540mm Locomotive Servicing Cradle
For further details, including current pricing and availability, visit the DCC Concepts website, or see your local stockist.
Are you subscribed to World-of-Railways Plus? Don't miss great magazine archive content from Traction, Garden Rail, Engineering in Miniature and BRM magazines, plus bonus videos, trackplans, member-only competitions and RMweb Plus. Sign up here today.