11 February 2020
|
This device from the model railway electronic manufacturer and tool specialist has more uses than you think. Here's why you'll want one...
DCC Concepts has created a current and voltage meter which can be installed to the fascia of your model railway. If operation on your model railway isn't going to plan, eliminating problems in a methodical fashion helps. This new device from DCC Concepts will help answer questions such as:
What size decoder should I fit to my locomotive? Is my track receiving power? Is my DCC or DC controller adequate for the size of my layout? Can I add more accessories to my layout? What size cable should I use to power my layout? Will I need a booster unit? And more...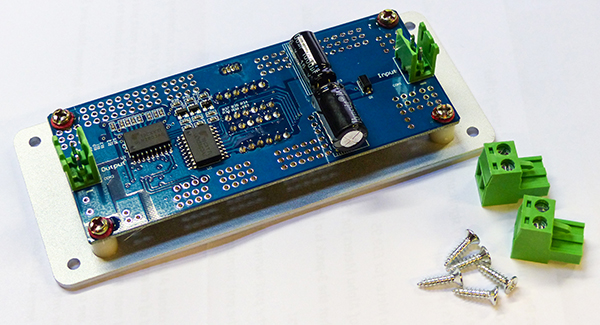 Plug and play connectivity is provided, courtesy of two screw terminal connectors. Five screws are provided (one spare).
The digital display will provide a constant read-out of voltage and current draw - valuable data which can determine if a short is present on tracks, or whether a locomotive running on DC can be fitted with that decoder you have left over.
Content continues after advertisements
The device fits between your controller and layout. Simply connect the output wires from your controller to the input plug of the device and the output from the device to your layout power feed. The device takes care of the rest...
Visit its website for full details.