04 August 2020
|
The Barwell manufacturer unveils its new model plans for Autumn 2020, plus launches EFE Rail.
Bachmann Europe Plc has unveiled several new products across its Bachmann Branchline, Graham Farish and Scenecraft ranges, catering for consumers with an interest in N and OO scale model railways. Full details of every new item are published in the British Railway Announcements catalogue which is available exclusively with the Bachmann Times – the official magazine of the Bachmann Collectors Club – and these products are set to be released during the next three months.
In addition, Bachmann Europe launched its all-new brand – EFE Rail – led by a new motorised version of the popular EFE 1:76 scale (OO) London Underground Tube Train. This much-requested model is joined by a number of other Great British Model Railways to complete the launch range for EFE Rail. With a rich heritage in supporting traditional model and hobby shops, it believes the launch of EFE Rail further reinforces its commitment to Bachmann stockists in giving them access to many products that they otherwise would not have been able to stock.
The initial range includes numerous OO and N scale locomotives and wagons which have been produced in collaboration with third parties, such as Kernow Model Rail Centre and Heljan, to make these products accessible via Bachmann Europe Stockists for the first time. The majority of the new EFE Rail items are due to be released later this month and, like all Bachmann products, can be ordered from any Bachmann stockist.
BACHMANN BRANCHLINE OO RELEASES
32-485 OO Class 40 Centre Headcode D365 BR Green (Small Yellow Panels) 188.95
32-485SF OO Class 40 Centre Headcode D365 BR Green (Small Yellow Panels) 278.95
38-127 OO BR VBA Van BR Bauxite (TOPS) 33.95
38-128 OO BR VBA Van BR Railfreight Red & Grey 33.95
38-148 OO BR VDA Van BR Freight Brown (Railfreight) 33.95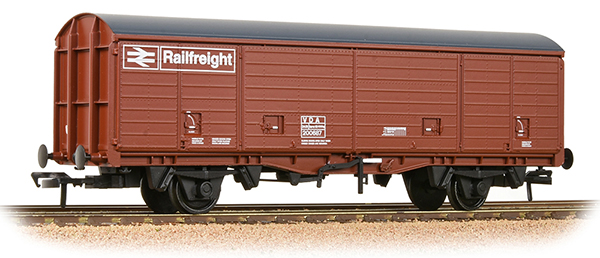 32-734B OO Class 66/0 66117 DB Cargo 149.95
32-734BSF OO Class 66/0 66117 DB Cargo 229.95
32-983SF OO Class 66/7 66779 'Evening Star' GBRf Brunswick Green 229.95
31-999 OO LMS 10000 BR Black (Early Emblem) 184.95
31-740SF OO MR 1532 (1P) Tank 1273 Midland Railway Crimson Lake 249.95
31-741SF OO MR 1532 (1P) Tank 1303 LMS Black (Original) 249.95
31-742SF OO MR 1532 (1P) Tank 58072 BR Lined Black (Early Emblem) 249.95
GRAHAM FARISH N GAUGE RELEASES
374-088 N BR Mk1 BCK Brake Composite Corridor BR InterCity Charter (Executive) 44.95
374-994 N BR Mk1 TSO 2-Coach Pack BR West Highland Line Green & Cream 89.95
SCENECRAFT RELEASES
42-0002 N Stone Engine Shed with Tank 32.95
42-0029 N Wooden Engine Shed 37.95
42-0063 N Round Bolier House Chimney 11.95
42-0086 N Industrial Gate House 54.95
42-0087 N Industrial Yard Office 14.95
42-0088 N Industrial Store and Canopy 39.95
42-0109 N Telecommunications Cabin 14.95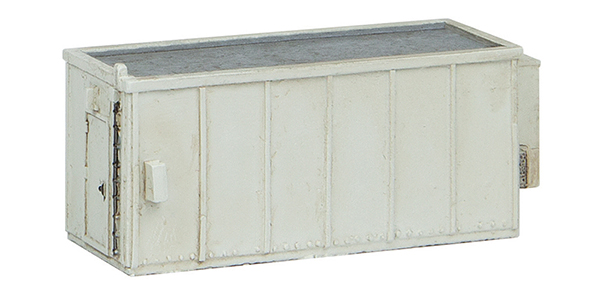 42-042 N Lifting Jacks (x4) 11.95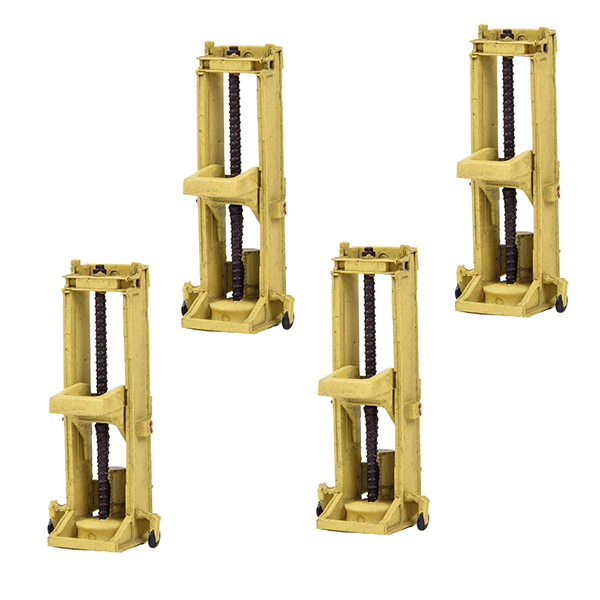 42-585 N Roadside Rescue Phone Boxes 14.95
44-568 OO Quayside Walls 44.95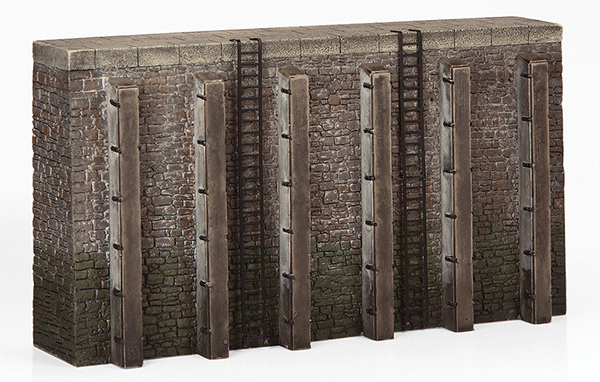 EFE Rail launch range and prices
E99939 OO London Underground 1938 Tube Stock, 4-Car Motorised Train - 1960s Northern Line Set 349.95
E87000 OO JIA Nacco Wagon 33-70-0894-007-0 Imerys Blue 44.95
E87001 OO JIA Nacco Wagon 33-70-0894-008-8 Imerys Blue 44.95
E87002 OO JIA Nacco Wagon 33-70-0894-009-6 Imerys Blue [W - light] 47.95
E87003 OO JIA Nacco Wagon 33-70-0894-010-4 Imerys Blue [W - light] 47.95
E87004 OO JIA Nacco Wagon 33-70-0894-011-2 Imerys Blue [W - heavy] 49.95
E87005 OO JIA Nacco Wagon 33-70-0894-012-0 Imerys Blue [W - heavy] 49.95
E85001 OO J94 Saddle Tank 68075 BR Black (Late Crest) [W] 169.95
E85002 OO J94 Saddle Tank 68043 BR Black (Early Emblem) 149.95
E85003 OO J94 Saddle Tank No. 19 NCB Blue & Yellow 149.95
E85004 OO J94 Saddle Tank 'Amazon' National Coal Board Green [W] 169.95
Content continues after advertisements
E85005 OO J94 Saddle Tank 195 Longmoor Military Railway Lined Blue 149.95
E85006 OO J94 Saddle Tank Army 92 'Waggoner' Army Green 149.95
E84001 OO Class 35 'Hymek' D7005 BR Two-Tone Green 159.95
E84002 OO Class 35 'Hymek' D7021 BR Green (Small Yellow Panels) [W] 179.95
E84003 OO Class 35 'Hymek' 7016 BR Blue Full Yellow End With Data Panel 159.95
E84004 OO Class 35 'Hymek' D7056 BR Blue (Yellow Panels & White Cab Windows) [W] 179.95
E87010 OO PBA Tiger Wagon TRL 11601 ECC International White 49.95
E87011 OO PBA Tiger Wagon TRL 11603 ECC International White 49.95
E87012 OO PBA Tiger Wagon TRL 11606 ECC International White 49.95
E87013 OO PBA Tiger Wagon TRL 11610 ECC International White 49.95
E87014 OO PBA Tiger Wagon TRL 11627 ECC International White [W] 54.95
E87015 OO PBA Tiger Wagon TRL 11612 ECC International White [W] 54.95
E87016 OO PBA Tiger Wagon TRL 11616 ECC International White [W] 54.95
E87017 OO PBA Tiger Wagon TRL 11620 ECC International White [W] 54.95
E84501 N Class 17 D8585 BR Green (Small Yellow Panels) 119.95
E84502 N Class 17 D8594 BR Green (Small Yellow Panels) 119.95
E84503 N Class 17 D8560 BR Green (Small Yellow Panels) 119.95
E84504 N Class 17 8601 BR Green (Full Yellow Ends) 119.95
E84505 N Class 17 8512 BR Blue 119.95
E84506 N Class 17 D8523 BR Blue 119.95
E84507 N Class 17 Ribble Cement White & Green 119.95
E84508 N Class 17 D8511 BR Green (Small Yellow Panels) [W] 129.95
E84509 N Class 17 D8600 BR Green (Small Yellow Panels) [W] 129.95
E84510 N Class 17 D8606 BR Blue [W] 129.95
E84511 N Class 17 D8507 BR Blue [W] 129.95
E87512 N 14T 'Mermaid' Side Tipping Ballast Wagon BR Departmental Black 33.95
E87513 N 14T 'Mermaid' Side Tipping Ballast Wagon BR Departmental Olive Green 33.95
E87514 N 14T 'Mermaid' Side Tipping Ballast Wagon BR Engineers Grey & Yellow 33.95
E87515 N 14T 'Mermaid' Side Tipping Ballast Wagon BR Departmental Gulf Red 33.95